Mireaux Process Mapping & Procedure Writing Services
When it comes to how your organization runs, you know best. Your processes are second nature to your employees and some of them are often able to carry out those processes without thinking – which sometimes can be a problem, especially when new employees are hired.
Call Mireaux today at 713-589-4680 to learn more about our Process Mapping & Procedure Writing offerings.
Training Offerings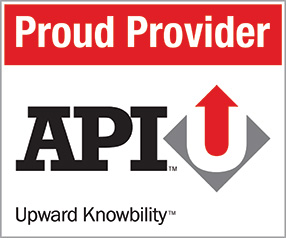 The 3.5-day API Q1 Practitioner builds upon the 2.5-day API Fundamentals, with the addition of 1 day where the class dives deeper into the valuable concepts of risk assessment, management of change, contingency planning, and hands-on creation of a quality plan. Read more about Class Details.
If you're looking for the 2.5-Day Fundamentals course, click here.
NOW AVAILABLE THROUGH LIVE STREAM
Venue Phone: 7135894680
Venue Website: https://www.mireauxms.com
Address:
12802 Willow Centre Dr.
,
Houston
,
Texas
,
77066
,
United States
Aug 25 - Aug 28




8:30 am - 4:30 pm
August 25, 2020 - August 28, 2020




8:30 am - 4:30 pm
The 2-Day ISO 14001 Implementation training course provides a deep look into the ISO 14001:2015 Environmental Management System. The course is filled with practical exercises and real application examples, to help participants develop a hands-on understanding that will facilitate the implementation of a world-class Environmental Management System. Read more about Class Details.
NOW AVAILABLE THROUGH LIVE STREAM
Venue Phone: 7135894680
Venue Website: https://www.mireauxms.com
Address:
12802 Willow Centre Dr.
,
Houston
,
Texas
,
77066
,
United States
Sep 9 - Sep 10




8:30 am - 4:30 pm
September 9, 2020 - September 10, 2020




8:30 am - 4:30 pm
Auditing Capabilities
Mireaux Management Solutions has extensive experience conducting various types of audits, including the following:
Mireaux can help you implement an audit program that is suitable to your organization and that can be carried out effectively and consistently.
Web QMS Software
Cloud-base, secure and powerful, our Web QMS software helps you achieve, maintain, and improve your ISO and API certifications, allowing your employees full access and visibility to your management system – anytime, anywhere.
Approved Supplier List -> Supplier Corrective Actions
Asset Register
Behavioral Base Safety (BBS)
Business Continuity Plan (BCP)
Calibration -> Out-of-Tolerance Conditions
Communication Plan
Conformity Matrix
Contingency Planning
Corrective Action
Critical Processes
Critical Services and SRP
Customer Complaints
Customer Property
Customer Satisfaction
E-Learning
Emergency Contacts
Emergency Preparedness
Employee Certifications
Employee Handbook
Equipment Maintenance
External Audits -> External Audit Findings
External Documents
Glossary
HSE Manual
HSE Policy
Information Security Incidents
Internal Audits -> Internal Audit Findings
Inventory Control
ISMS Manual
ISMS Policy
Job Descriptions
Job Safety Analysis (JSA)
Lessons Learned
List of Legal Requirements
Main Process Map
Management of Change (MOC)
Management Reviews -> Management Review Action Items
Monitoring and Measuring
Nonconformance Report (NCR)
Objectives
Organizational Charts
Preventive Action
Procedures, Work Instructions & Forms
Product Quality Plans
Quality Manual
Quality Policy
Records Retention
Risk Assessment -> Significant Risks
Safety Incidents
Service Quality Plan
Short Service Employee (SSE)
Special Interest Groups
Statement of Applicability
Training Events
Training Plan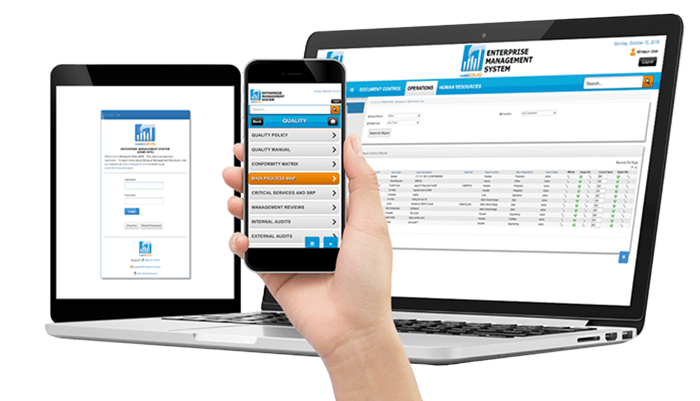 Frequently Asked Questions
Mireaux brings a fresh perspective to your documentation, helping you maintain up-to-date and accurate procedures and clarifying instructions for the right audience. Using process mapping and excellent procedure writing techniques, we can help your organization break your processes down and then build them back up into a format that employees can easily read, understand, follow, and most importantly feel their own.
Mireaux uses process mapping techniques to narrow down and identify core and support processes absolutely necessary for your organization.
In a typical manufacturing or service organization, core processes may encompass the following but not limited to:
Sales
Estimating
Quoting
Planning
Manufacturing/Service Execution
Quality Control
Packaging
Shipping
Support processes may entail the following, but not limited to:
Maintenance
Calibration
Purchasing
Supply Chain Management
Human Resources
Training
If your organization has already identified the processes in need of formal procedures, call Mireaux and let's discuss how we can help accomplish your document writing goals.
Details that seem too obvious to include in your documentation present risk to your management system, such as:
knowledge may be lost when experienced employees leave
errors may be made by inexperienced employees, resulting in nonconforming products or services
Processed may be accomplished inefficiently, if important steps are skipped