Several Mireaux employees celebrated work anniversaries in December. Miriam Boudreaux, CEO and Founder of Mireaux Management Solutions, thanked each employee for their contributions and recognized them with a diploma.
---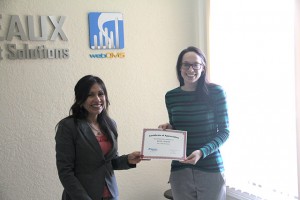 Rose G., Technical Writer, celebrated her first year at Mireaux. Rose graduated from Texas A&M, and started at Mireaux immediately after graduation. She has been been a valuable asset since then.
---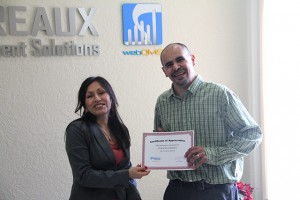 Geno D., Mireaux's Document Control Associate, celebrated his first year on board as well. Geno plays a big role in ensuring that Mireaux's documentation stays compliant with the standards we certify.
---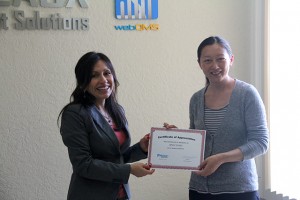 Jing Y. just celebrated 3 years at Mireaux. Jing graduated from the University of Houston, and has been instrumental in the growth of both Mireaux and Web QMS.