As we approach the end of 2019, we're gearing up for the last few courses of the calendar year. For many companies, this is a great time to book training for employees. Mireaux is recognized around the world for the wide range of courses we offer, in both on-site and public training formats.
In the next few weeks, we'll be conducting the following ISO & API courses at our state of the art Training Center in Houston, TX. Every course is let by an expert instructor, with learning supported in a number of modalities to ensure comprehension, retention and mastery.
Upcoming Courses:
Did you know that you can register multiple attendees (2 or more) to unlock our Buddy Discount? Sign up multiple team members at the same time and you can save $100 per registration.
Training Feedback
We just wrapped up another successful Fundamentals of Document Control (October 2019) course. The course was attended by professionals in different roles, including Engineering, Project Management and Document Control Analysts and Specialists. They also came from diverse industries, including National Security, Communication, Construction, Commissions and Technology Services, signaling the importance of Document Control processes in any organization.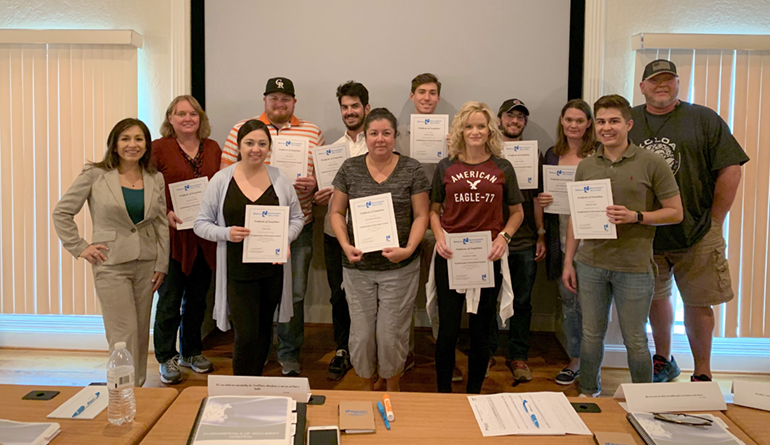 Here's what they had to say:
"The knowledge gained will better assist in maintaining a quality Document Control System."
Shannon D. – Centuri Group
"I have a better understanding of what is needed to implement a Document Control System. My weakened foundation is stronger now with what I've learned. I am confident that I can now contribute and understand the conversations and discussions made in my organization. Thank you so much – Great class!"
Antoinette S. – LANL
"Course goes over appropriate fundamentals that can be useful to any and most professions."
Elyse P. – LANL
"This is a great course to get a comfortable amount of beginning level document control knowledge."
Jenni H. – LANL
"This course is ideal for companies looking to organize, create, and restructure a Document Control/ QMS System.  Even if your goal is not to be ISO/API certified, it is great for understanding what it takes to improve/ implement a Document Control System."
Jordan T. – Iconicx
"I really enjoyed this training.  Mireaux did a wonderful job of taking subject matters, which can be a bit dry, and developing a class that was engaging and productive. Great facility and wonderful instructors! I absolutely recommend this course!"
Caleb M. – LANL