API Monogram Auditing Services
The API Monogram Program identifies organizations that have demonstrated the ability to manufacture, new equipment that conforms to API product specifications.
API monogram audits also require compliance to API Q1 requirements. Mireaux Auditors are well-versed in API Q1 as well as API product specifications, learn more by contacting Mireaux at 713-589-4680.
Training Offerings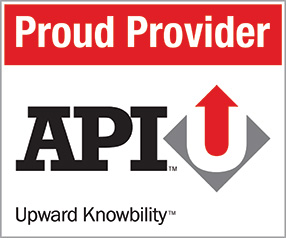 The 3-day API Q1 Fundamentals provides a good understanding of API Q1 and its application. From documentation requirements, to risk assessment, and preventive maintenance, amongst other required topics, this course ensures that you have all the tools needed to implement a sound Quality Management System that complies with all requirements of API Q1.
If you're looking for the 4-Day API Q1 Practitioner course, click here.
Venue Phone: (713) 589-4680
Venue Website: https://www.mireauxms.com
Address:
12802 Willow Centre Dr.
,
Houston
,
Texas
,
77066
,
United States
January 28, 2019 - January 30, 2019




8:30 am - 4:30 pm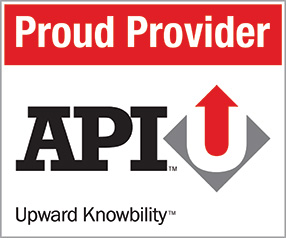 The 4-day API Q1 Practitioner builds upon the 3-day API Fundamentals, with the addition of 1 day where the class dives deeper into the valuable concepts of risk assessment, management of change, contingency planning, and hands-on creation of a quality plan.
If you're looking for the 3-Day Fundamentals course, click here.
Venue Phone: (713) 589-4680
Venue Website: https://www.mireauxms.com
Address:
12802 Willow Centre Dr.
,
Houston
,
Texas
,
77066
,
United States
January 28, 2019 - January 31, 2019




8:30 am - 4:30 pm
Consulting Capabilities
Mireaux's Consulting services involve full turnkey assistance in the development and implementation of management systems that conform to the desired ISO, or API standards.
Standards Include:
Web QMS Software
Cloud-base, secure and powerful, our Web QMS software helps you achieve, maintain, and improve your API Monogram certification, allowing your employees full access and visibility to your management system – anytime, anywhere.
Approved Supplier List -> Supplier Corrective Actions
Asset Register
Behavioral Base Safety (BBS)
Business Continuity Plan (BCP)
Calibration -> Out-of-Tolerance Conditions
Communication Plan
Conformity Matrix
Contingency Planning
Corrective Action
Critical Processes
Critical Services and SRP
Customer Complaints
Customer Property
Customer Satisfaction
E-Learning
Emergency Contacts
Emergency Preparedness
Employee Certifications
Employee Handbook
Equipment Maintenance
External Audits -> External Audit Findings
External Documents
Glossary
HSE Manual
HSE Policy
Information Security Incidents
Internal Audits -> Internal Audit Findings
Inventory Control
ISMS Manual
ISMS Policy
Job Descriptions
Job Safety Analysis (JSA)
Lessons Learned
List of Legal Requirements
Main Process Map
Management of Change (MOC)
Management Reviews -> Management Review Action Items
Monitoring and Measuring
Nonconformance Report (NCR)
Objectives
Organizational Charts
Preventive Action
Procedures, Work Instructions & Forms
Product Quality Plans
Quality Manual
Quality Policy
Records Retention
Risk Assessment -> Significant Risks
Safety Incidents
Service Quality Plan
Short Service Employee (SSE)
Special Interest Groups
Statement of Applicability
Training Events
Training Plan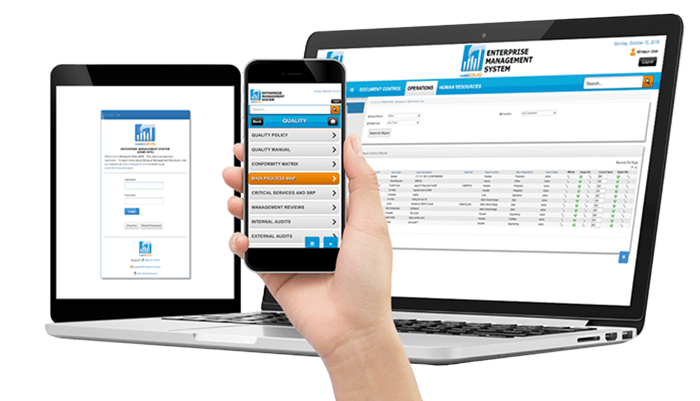 Frequently Asked Questions
Aside from the information needed for an API Q1 Audit, following are some of the typical documents sought out during an API Monogram audit:
Design Package
Design and Development procedure
Inspection and Test records
Etc.
In addition to areas visited during an API Q1 audit, auditing of API Monogram may encompass the following areas:
Engineering
Operations
Quality Assurance
Since an audit of an API Monogram will also encompass API Q1, the output of the API Monogram audit generally consist of an audit report plus checklists relating to API Q1 and the API product specification in question.
Mireaux Auditors have conducted numerous audits of organizations certified to both API Q1 and API product Specifications and are well equipped to conduct efficient Integrated Audit.